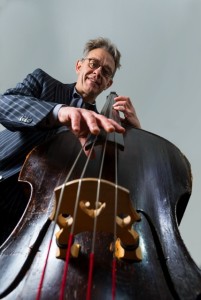 Tómas R. Einarsson, bassist and composer, has released 20 records with his own music; Latin jazz, straight-ahead jazz, Nordic ballads, jazz & poetry and collaborations with singers. His music has been arranged for big bands and choirs and DJ´s have remixed his Latin music. Einarsson has played and toured extensively with his Latin group, performing at festivals and clubs in Iceland and abroad. He was the only European represented in the best-selling CD Putumayo Presents Latin Jazz in 2007. His CD/DVD Strengur (2011), for bass, percussion, water sounds and video, was selected as one of the best Latin records in 2011 by Descarga.com in New York. The cds Bassanótt (2013) and Bongó (2016) ranked both among the best Latin Jazz records of the year at the Colombian website SolarLatinClub.com.
Interview with Tómas R. in Paris 2013.
---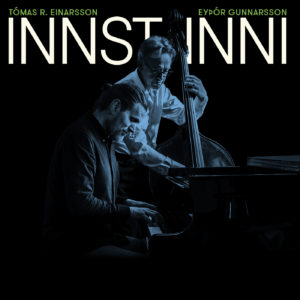 Innst inni (English:Deep Inside – Spanish:Adentros), was released November 25th, 2017. There Einarsson joins forces with pianist Eythor Gunnarsson, best known as the keyboardist of the renowned fusion group Mezzoforte. On this new CD there are no Latin or Funk influences, only jazz ballads and slow waltzes. In his liner notes to Innst inni Einarsson wrote about the recording:
"When you play jazz ballads, the heart is the boss, not the fingers. We played for three days in a state of focused inconsciousness and then it was over. But we had been rehearsing for this date for 36 years."
C. Michael Bailey wrote in All About Jazz:
…Consisting of 11 Einarsson originals, Innst Inni is decidedly untethered to any particular nationalistic or music point of origin. It is simply music…uncomplicated and soothing. Both men adopt a light touch for the recording as if walking in stocking feet as to no awake their lovers. This is more than music, it is a mood, and environment where all is okay, at least for the duration. Allow this recording to give way to peace.
The article in All about the Jazz
The cd Bongó was released November 1st 2016. A stellar cast of Icelandic singers and jazz musicians interpret 11 tunes Einarsson wrote to poems and texts of different authors.
---